PROJECT ODYSSEY 2020 is our latest refugee dance project based in Lancaster, commissioned by Lancashire County Council's Integration Team  & inspired by our work for Lancashire County Council & Global Link's Sudanese Gathering Event in January 2020.
PROJECT ODYSSEY is our latest ongoing integrated refugee and local community dance project, North of England, based in Lancaster and supported by Lancashire County Council's Refugee Integration Team and Ludus Dance.
PROJECT ODYSSEY advocates diversity, supports mutual understanding and offers freedom of expression through movement. We encourage cultural exchange, physical and mental welbeing, and the accessibility for all ages/heritages/abilities/languages.

Over the 15th-21st of June for Refugee Week, we celebrated the refugee communities that we work with, our international collaborators and our amazing team of artists and outreach facilitators.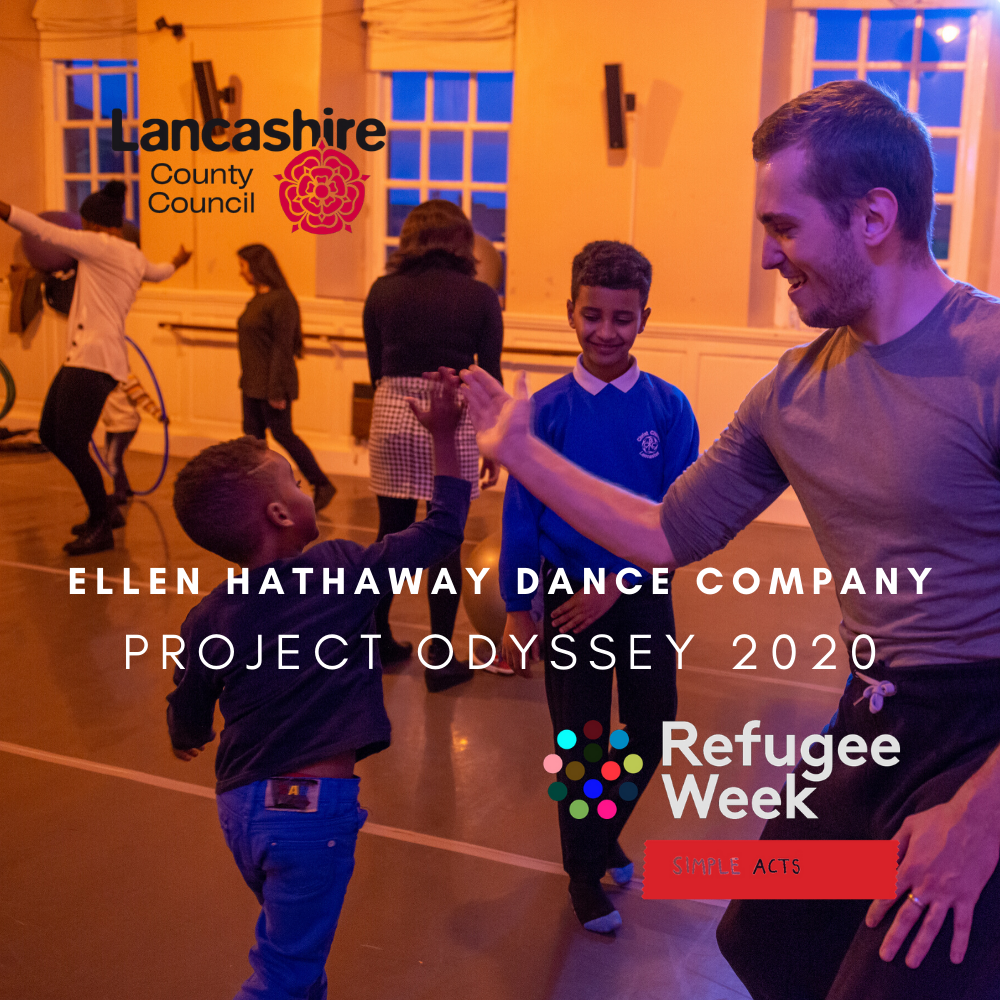 An Introduction from Ellen Hathaway
Family Creative Challenge with Kathryn Marshall Art
For a solo artist or for the whole family, Kathryn invites you to get imaginative with the materials around you to create beautiful new worlds or friendly new creatures.
Can you beat Kathryn's creations?
Send us a picture of your masterpieces for a chance to win a Ellen Hathaway Dance Company T-Shirt!
Enter our challenge now by sending us your best photo!
Interview with Firas Daher on Syrian Traditional Dance Dabkeh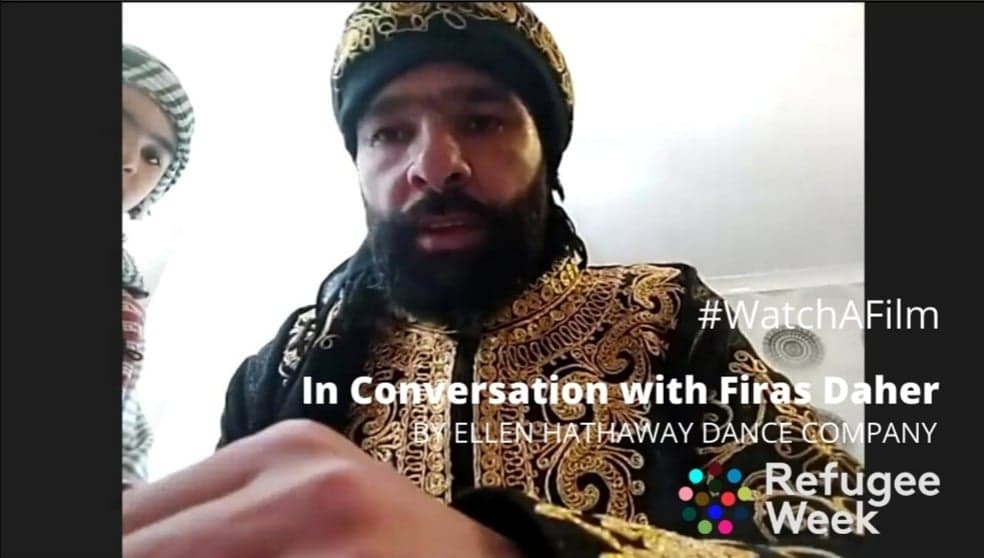 #اسبوع_اللاجئ_٢٠٢٠ انه من السرور لدينا ان نشارك معكم لقائنا مع فراس ضاهر فيما يتعلق بفن الدبكة والرقص . اخبرنا فراس كيف انه من المهم ان نحافظ على ثقافتنا من خلال إحيائها وعرضها في المملكة المتحدة والشكر ايضاً الى محمد عيسى الذي ساعدنا على تجاوز عقبة اللغة في هذا اللقاء
Firas tells us about the joy of his traditional dance Dabkeh, and the importance of keeping his culture alive through dance. We have the pleasure of our very own live performance featuring his beautiful family, and the honour of listening to his journey to the UK with the help of Muhammad Issa who interprets the conversation.
Screening of 'Arose' & Conversation with Dance Artists and Lebanese Creative Consultant Lucy Boulos
A sharing of 'Arose' at Moving Art Management's FRESH North East Platform at Dance City in December 2019, with insightful interviews from the artists and Lebanese Creative Consultant Lucy Boulos as they describe the creative process, the collaboration and the importance of culturally significant performance.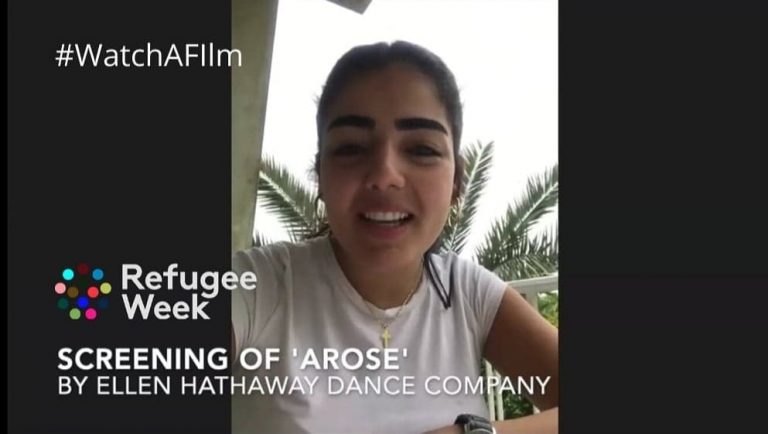 Live performance by Firas Daher dancing Dabkeh
فراس ضاهر سوف يقدم لنا عرضاً من الرقص التقليدي السوري ( العراضة ) من اجل اغناء التبادل الثقافي والفني
Firas Daher will perform Syrian traditional dance (Arada) for a rich performance of cultural and artistic exchange.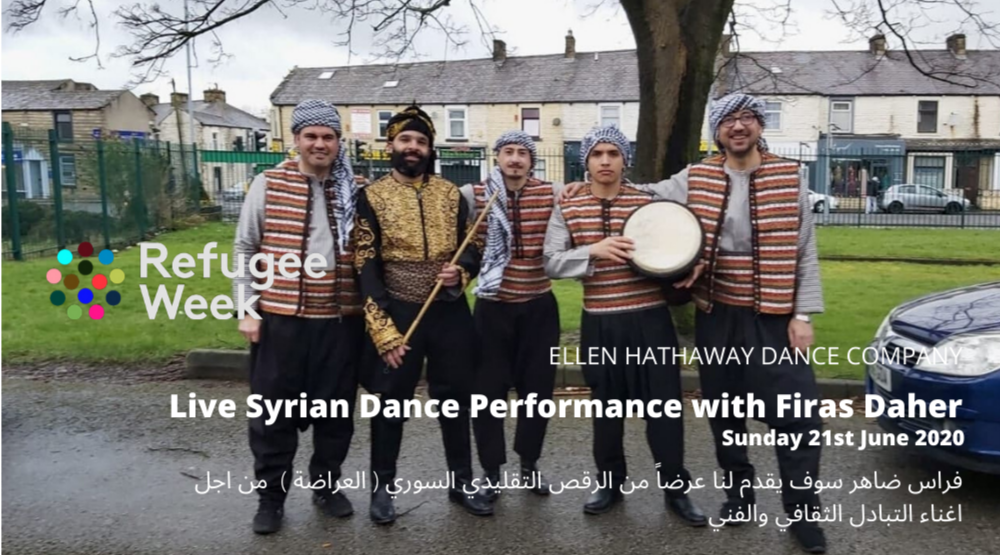 For the finale of Refugee Week 2020, Amanda takes us through the beauty of the piano and how it has helped her through difficult times. Amanda is from Nigeria and has been in the UK for 11 months. "...Just how everyone would react to a stranger, the piano would not open up to you if it perceived you as a stranger...but after sometime it does. It lets you in..." -Amanda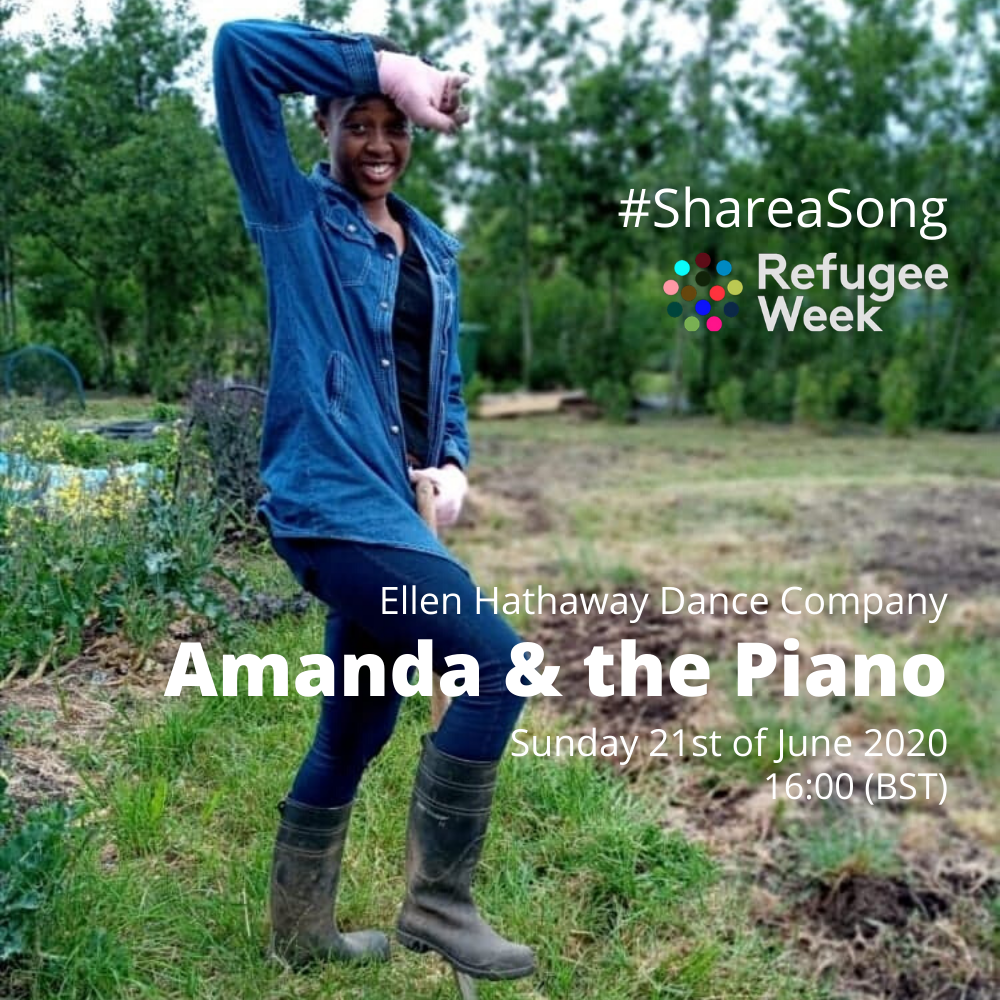 There is great concern for the impact COVID-19 has on Refugee Communities.

To keep PROJECT ODYSSEY accessible during this time, the project is now ONLINE. Since April 2020, our North West Outreach Team have been busy delivering pre-recorded & LIVE follow along Online Dance Classes for refugee communities as well as the general public to boost morale, promote health and mental well-being, and encourage a sense of value in the community.
Sneak peak into our Audition Day
Welcoming our new North West Outreach Team for PROJECT ODYSSEY 2020
"…this is something unlike I've ever done before, in terms of working with refugees and having the chance to work with so many different types of people is something that I'll never get a chance to do again, I hope I do, but that for me is the most exciting thing…"
"…this project has been adapted to include online activities which helps people keep moving from inside their homes and helps keep us moving and going forward."